Drystone Dyker (Waller)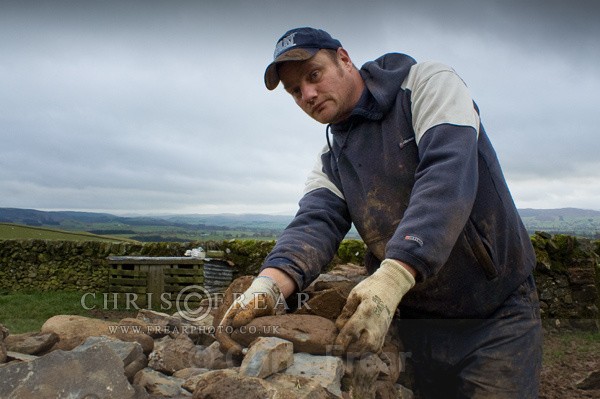 More images in seperate gallery.
Rab, a Drystone Dyker (Waller) and his nephew building a wall at Fellend Farm in Mid-Nithsdale. They were repairing a wall previously made by someone else using concrete. The concrete had weakened and cracked due to the frost as the sheepfold/pen is quite high up in the hills.