David - Shop Manager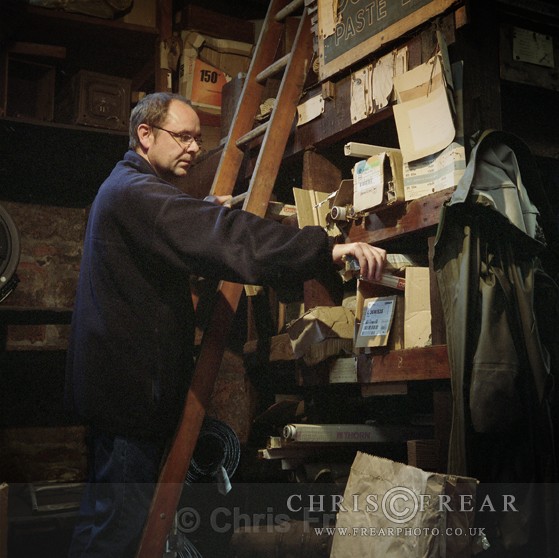 Shop manager David looks through the store for a particular type of fluorescent tube (lightbulb) for a customer.

This shop in my village has been in the same family since 1929. Its a shop were computers haven't yet been invented, orders and sales are written in a ledger and you can still buy hardware measured in imperial not metric. To quote a fellow villager:

"We were down the back of the shop when we moved to the village looking for screws for a very old Singer sewing machine and I noticed that some of the boxes holding the screws and nails were marked in shillings and pence!"

I took this portrait of David using a Mamiya C330 TLR medium Format Film camera. It was so dark in the store with the only light coming through a rooflight to Davids left and a dim lightbulb in the roof space that I needed a two second exposure.
From the "Shop that Time Forgot Series"