Elizabeth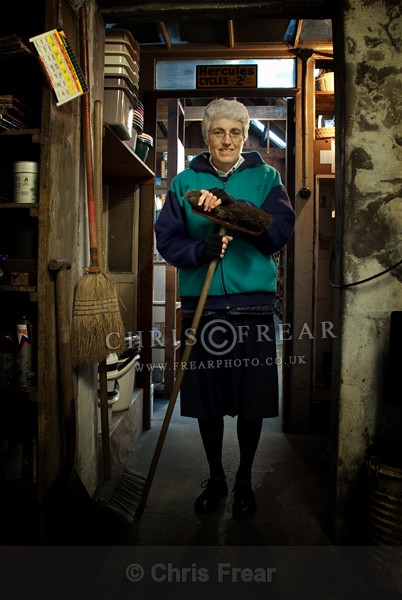 To quote a fellow villager:
"We were down the back of the shop when we moved to the village looking for screws for a very old Singer sewing machine and I noticed that some of the boxes holding the screws and nails were marked in shillings and pence!"
The Shop That Time Forgot
flickr set
Nikon D200. Avialable light only (no flash).
All Rights Reserved
© 2011 Chris Frear Butterfield
There are very few old fashioned "proper" shops these days. Elizabeth is the third generation to run this family hardware shop, which her family only took over in 1929. Here she is pictured, broom in hand sweeping out the shop stores room before the shop opens and customers arrive.