Joe Maxwell I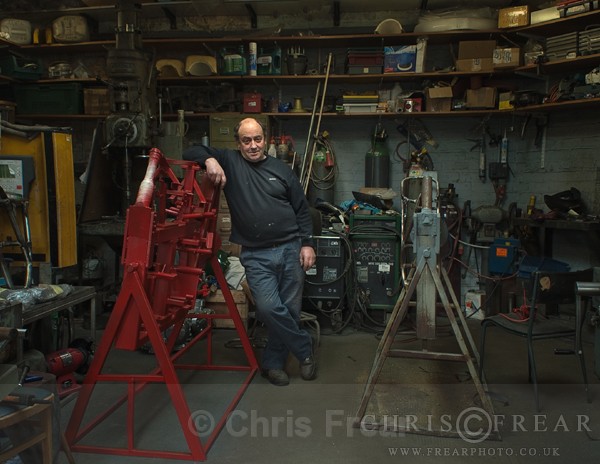 As a society we almost always associate backstreet businesses with producing substandard products, but this isn't always the case. In fact the backstreet businesses of our towns and villages are often the home of what remains of our once proud manafacturing base. Its people Joe, I particularly like to photograph, people who are still making and producing things with their own hands.

In a workshop surrounded by equipment and machines from another era, all bearing names of their manufacturers all of whom have long since disappeared, Joe rebuilds engines, makes new frames for motorcycles and also has a hand in designing and fabricating sub-sea excavation equipment.

Portrait taken using available light only (a mixture fluorescent lighting and daylight). Joe is resting against a jig he has made to help him weld custom motorcycle frames more easily.
Joe Maxwell - Motorcycle Engineer