Joe Maxwell I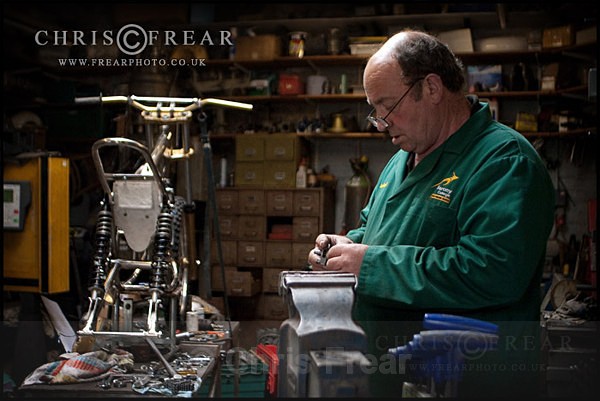 For the photographically minded images was taken on a Nikon D200 with a 40 year old 28mm E series lens at f2.8 using available light only, which was daylight through an overhead skylight. ISO 600, f2.8 1/80th second and a tripod and subject wasn't posed!!

All Rights Reserved
© 2011 Chris Frear Butterfield

Polite Notice:
I guard my copyright. Please do not use this image without asking permission. To do so is theft.
Portrait of local Engineer and famous motorcycle builder Joe Maxwell building up a motorcycle in his workshop.