Joe Maxwell III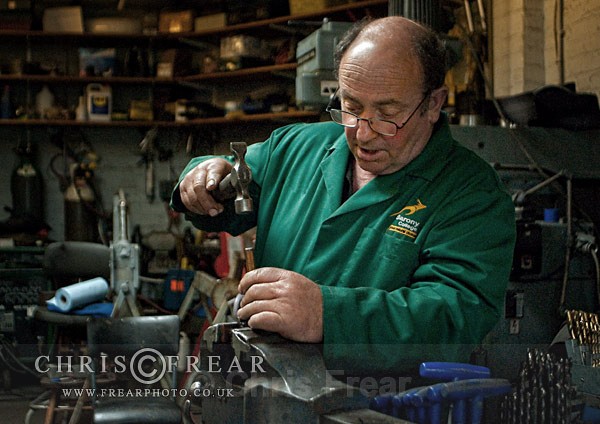 Image taken on a Nikon D200 with a 40 year old 28mm E series lens at f2.8 using available light only (daylight through an overhead skylight). ISO 600, f2.8 1/80th second and a tripod and subject wasn't posed!!

All Rights Reserved
© 2011 Chris Frear Butterfield

Polite Notice:
I guard my copyright. Please do not use this image without asking permission. To do so is theft.
Workshop portrait of local Engineer and motorcycle builder Joe Maxwell working in his workshop.